PIBM Blog
Education

Does Not Only
Happen in the Classroom
Choosing a Career in Channel Management after an MBA or PGDM in Marketing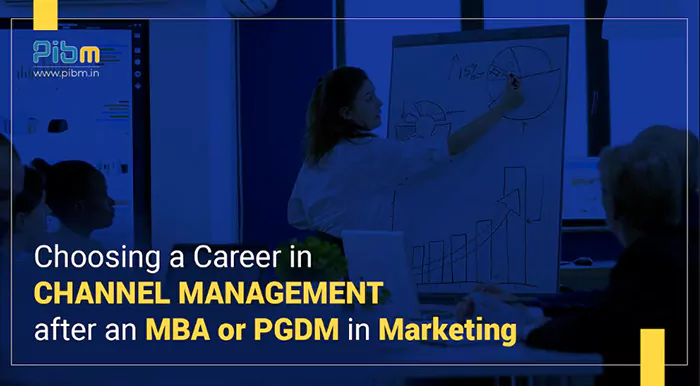 Education
---
An MBA or a PGDM is one of the most coveted PG programs to pursue in today's competitive scenario. Both programs offer a lot of scope in diverse fields or domains like finance, marketing, HR, operations, project management, and more across sectors. Marketing being one of the most common specializations preferred by students across the world has gained a lot of traction in recent years. There are many sub-fields or sub-domains under marketing that offer a wide range of career opportunities. The one sub-domain that is most sought after is Channel Management, where there are a lot of job opportunities waiting to be tapped.

In order to understand the sector, it is important to know what Channel Management is all about and understand the skillsets required in the field. Also, as students, we must know how an MBA prepares you for a career in channel management.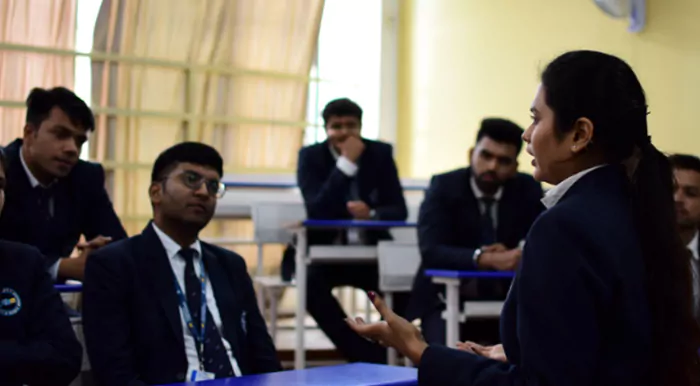 What is Channel Management?
Before we move forward and help you understand the career opportunities, it is crucial to understand what channel management is all about. In simple terms, we can say that channel management is about creating & managing multiple channels of business, connecting with customers, supporting partners, and managing vendors. Every business is different as per the industries they belong to e.g., Retail, FMCG, Consumer Durables, Automobile, Real Estate, Financial Services, and many more. So accordingly, their channel management will also not be the same. Hence, a course in channel marketing will make you adept at finding the best channels for marketing no matter what your business genre is.
Important skills required to build a career in Channel Management
It is important to understand that for a building a strong career in channel management you require certain skillsets which are listed below:
Relationship Building: Corporate finance ensures that you get in touch with the area of finance that deals with various sources of funding, managing corporations' capital structures, increasing the value of the firm to the shareholders, and analysis for allocating financial resources to other organizational activities.
Time Management: Channel management is an exhaustive job role that requires a lot of planning, meeting people, and traveling. You need to ensure you know how to manage time better. Without time management on your side, you will find it difficult to perform at the peak of your capabilities.
Domain Knowledge: Finally, domain knowledge about the business and industry you are working for is essential; hence, you need to focus on the same for understanding, devising, and managing the right channels.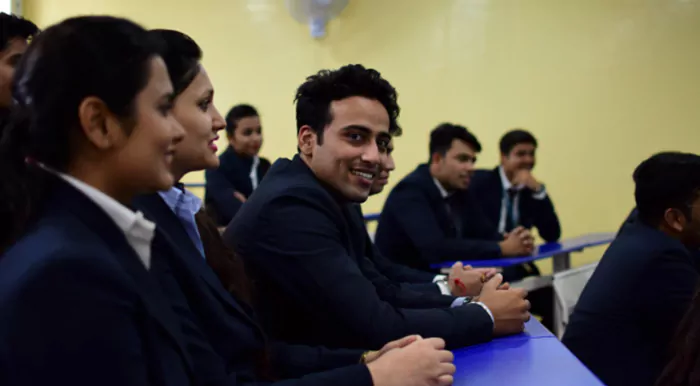 How PIBM's MBA & PGDM programs train on Channel Management
Now let us look at an important and critical issue. How does an MBA or a post-graduate diploma course in channel management help you to build a career in this domain? The answer is straightforward. Such a course will ensure that you have a lot of exposure, which will be very important in the long run.

Joining the right B-school such as PIBM which is one of the top B-schools in India, provides profile-oriented training on Channel Management in different sectors. This will ensure that you are getting the perfect training for building a lucrative career in this domain. Along with profile-oriented training, PIBM has the latest updated industry co-designed curriculum that covers all the important subjects and concepts required to master the channel management domain.

Not only that, both of these courses will require you to undergo an internship period, which is when you get hands-on training. PIBM students also undergo multiple live projects through the program to further enhance their hands-on and practical knowledge of Channel Management. This is crucial for curating your career in the field and even polishing your aptitude further.

It is true that currently, there aren't many options when it comes to channel management and PIBM is one name that is always at the top. The reason behind this is the way we have structured the entire course. Enough attention is given not only to theory-based learning but even practical knowledge which is very critical in Channel Management.
Career Path and Salary insights
PIBM has given ample amount of opportunities in the channel management job profile consistently every year. Students have bagged attractive job offers from top companies from diverse sectors such as FMCG, Consumer Durables, Retail, Real Estate, Manufacturing, Automobile, Financial Services, and many more.

At the same time, it is also imperative to mention that salary insight is something every student is interested in. This tends to be varied and depends on the company hiring you. The starting salary in channel management is around 6 LPA and has easily gone to 20+ LPA over the years for PBM students.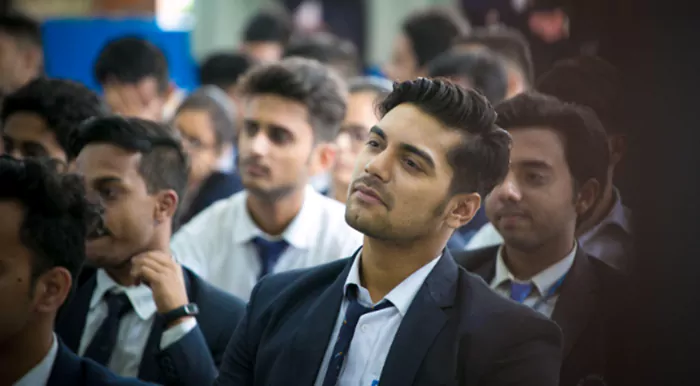 Top Recruiters with Best Placement Opportunities
Over the years, we have been associated with many promising recruiters, including the best multinational companies which have, in turn, ensured that we could provide our students with the best placement opportunities available in the channel management domain. Some of the top companies where PIBM students are working in channel management job roles are Amul, ITC, HUL, Dabur, Marico, Haier Appliances, Airtel, Mahindra, Bosch, Bisleri, Coca-Cola, DRE Homes, Asian Paints, Berger, Godrej, Shoppers Stop, Yes Bank, Axis Bank, and the list goes on. Each of these companies has provided our students with an excellent impetus for the growth of their careers.
---
Summary
The reason why PIBM started the profile-oriented training in channel management was to ensure that our students get the best and world-class training in one of the most lucrative job profiles in the corporate world. To build an amazing career, all you need to do is to join the best MBA college in India like PIBM where your career growth can be ensured through specialized profile-oriented training, industry co-designed curriculum, dual-interships, multiple live projects, robust corporate interface, and placement opportunities with 650+ top recruiters.

Joining an MBA or a PGDM course in Marketing will undoubtedly enhance your Channel Management career. All you need to do is have the zeal and vision to move forward in the right direction.
| | |
| --- | --- |
| | By PIBM |